The PressClean USA team has over 30 years of experience in press refurbishment. Our detailed, certified process ensures that your press returns to you in like-new condition, ready to provide you with years of additional, reliable service. All PressClean USA Certified Press Refurbishments Come With A Heidelberg Parts and service credit which never expires.
The PressClean USA Certified Refurbishment Process:
Machines are stripped, (all parts are systematically marked and palletized for each individual unit).
Grease and loose particles are eliminated through our state-of-the-art pressure island system using chemically enhanced rust inhibiting agents.
State-of-the-art Cryocleaning (CO2) is performed.
The press and all ancillaries such as cabinets, CPC, pumps etc., the press goes to our hand cleaning bays for the removal of stubborn inks and stains.
The immaculately clean press is then painted (Heidelberg gray, for example, is imported directly from Germany) to the original finish.
Items such as catwalks, guards, red nipper bars and ink are powder coated to provide the highest degree of durability against chemicals and everyday wear and tear.
Our transparent, Heidelberg certified inspection process ensures the delivery of a top-quality press.
If required, the press can be re-assembled for print test in our state-of-the-art demonstration showroom.
Prior to shipment, the press is given a final wipe-down, anti-rust treatment, is fully greased, stretch wrapped and readied for transport to the customer.
Each certified press undergoes over 375 checks to insure a quality product for our customer.
When the refurbishment process is completed, you can print test your like-new machine in our impressive 40,000 square foot, state-of-the-art facility.
For more information about the certified PressClean USA refurbishment process, contact one of our dedicated team members.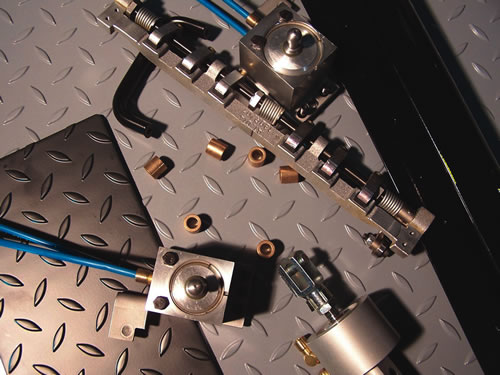 Watch our refurbishment process in action